The Mahindra XTV utility vehicle has a special design with the right balance of speed, power, and durability.  In Natchitoches, LA you'll find Weeks Tractor offers a full line up of Mahindra off-road vehicles. These machines can handle heavy-duty projects in rough terrains. In addition, utility vehicles can be useful in various settings like farms and industrial sites. Whether you want a utility vehicle for agriculture, ranching, or recreational purposes, you should find the best dealer in Natchitoches Louisiana.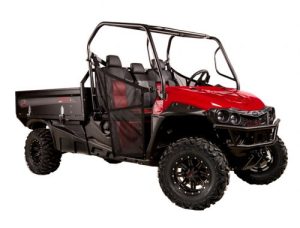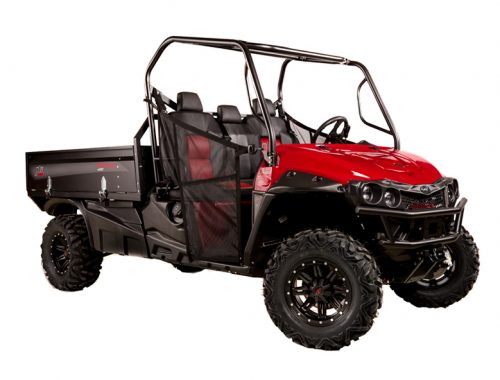 Uses of utility vehicles
While a utility vehicle can't match the strength of a tractor, its versatility allows farmers to accomplish different tasks. 
Transporting supplies
Mahindra utility vehicles feature a heavy-duty box that carries farm tasks like transporting:
Plus, best of all, you can customize the cargo for tilt-and-damp.
Feeding livestock
Mahindra utility vehicles can handle up to 1000 pounds. Also, because they are compact, you can maneuver inside buildings and barns. In addition, these machines are quiet enough to use around animals.
Cleaning up debris
If you want to clean your property or land, a UTV can be helpful. It allows you to go around trails and the narrow gaps around trees. Not to mention, you can toss the wood in the cargo box.
Fencing
If you want to repair or maintain the fence on your farm, you need a utility vehicle. In addition, you can attach rear-mounted wire without winches and rollers to make transportation easier. As you'll see, Mahindra XTVs have a variety of winches with enough power to even pull old posts.
Catching calves
If you want to catch your cattle for vaccination, a utility vehicle can help. With user-controlled gates, you can separate the calves from the mother.
Mahindra XTV Utility Vehicles at the dealer
This model sets a new standard in the market. Additionally, it offers best-in-class power and comfort. At first glance, you'll notice the retriever comes in a single row. It also features new aluminum wheels, LED headlights, and a class-leading 70" bed. Other features are:
14-inch aluminum wheels and 12" ground clearance
A rear receiver with up to 2000 lbs. towing capacity
This is a solid workhorse with value-rich features. Additionally, it offers a towing capacity of 2500 lbs. and delivers up to 85 HP. Furthermore, it comes with 27-inch all-terrain tires and incredible ground clearance. Plus, other features are:
Adjustable steering wheel for added comfort
Automotive-style LED headlights
Retriever 750 gas base
The Retriever 750 model offers best-in-class performance, thanks to the gas and diesel powertrains. Besides that, it comes with high back bucket seating, aluminum wheels, and automotive-style LED lights. Other specifications include:
Front differential auto-lock
Front and rear suspension
As you'll see, the above models are versatile and offer industry-exclusive cargo beds.
Mahindra XTV Utility Vehicles available NOW at Weeks Tractor in Natchitoches, LA!