Your Expert Mahindra Parts Dealer in Northern Louisiana
Weeks Tractor is the go-to supplier for all your Mahindra parts needs in Northern Louisiana. We offer a comprehensive selection of genuine Mahindra parts, ensuring that your equipment stays in optimal working condition. Our dedicated team provides exceptional customer service and is committed to helping you find the exact Mahindra tractor parts you require.
At Weeks Tractor, we understand the importance of having reliable and efficient equipment on your farm or job site. That's why we only offer genuine Mahindra parts that are specifically designed for your equipment model. Our vast inventory includes everything from filters and belts to hydraulic cylinders and engine components.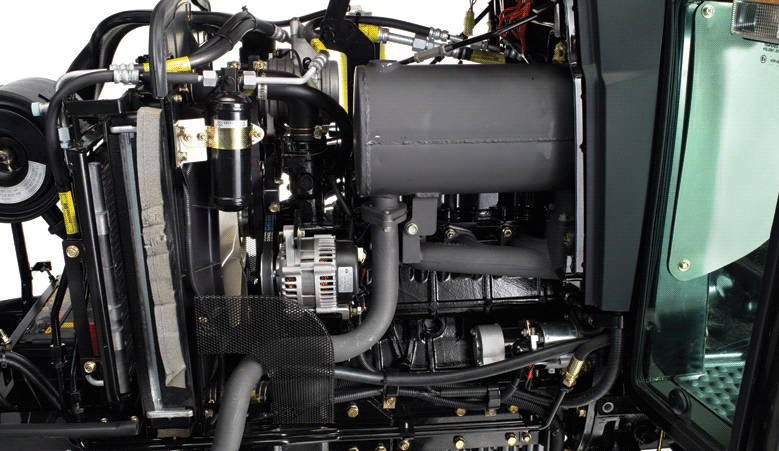 Weeks Tractor is Your Supplier For Genuine Mahindra Parts
As an authorized Mahindra dealer, we exclusively sell genuine OEM parts, including Mahindra tractor parts. These high-quality parts are specifically designed to fit and function perfectly with your Mahindra tractor. Whether you need an air filter, hydraulic filter, engine oil, or oil filter, we have you covered. Our extensive inventory includes a wide range of replacement parts and accessories for Mahindra tractors.
When it comes to keeping your tractor in top shape, trust Weeks Tractor as your reliable source for genuine Mahindra tractor parts. Here are some reasons why you should choose genuine Mahindra tractor parts over aftermarket options:
Superior Quality: Genuine Mahindra parts are made to the highest standards and undergo rigorous testing to ensure durability and performance.
Perfect Fit: Since genuine parts are designed specifically for your Mahindra tractor model, they will fit seamlessly without modifications, saving you time and hassle.
Longevity: Investing in genuine Mahindra parts will ensure that your tractor runs smoothly and lasts longer, saving you money in the long run.
Warranty Protection: By using OEM parts, you are protecting your tractor's warranty. Aftermarket parts can cause damage or void your warranty, costing you more in the end.
Weeks Tractor is Your Local Expert for Mahindra Tractor Parts
For Sales and Service You Can Count On, Call Today
Learn More About Mahindra Tractor Parts In Northern Louisiana
Over the past fifty years, Mahindra has grown to be one of the most reputable companies manufacturing agricultural equipment. Mahindra Equipment offers quality tractors and other products for various sectors such as construction, forestry, residential, commercial and agriculture, as well as providing drivetrains and engines. If you ask anyone who owns Mahindra equipment, he or she will tell you of the high durability and quality of these robust machines. However, as with any equipment, these machines may break down, and demand part replacement as time goes by. When this happens, you can purchase parts from the manufacturer or a Mahindra tractors dealer in Northern Louisiana.
Know The Part You Need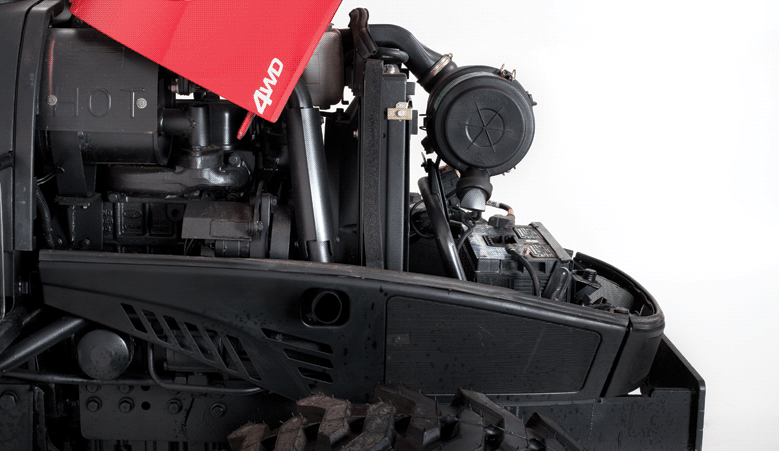 Before buying any replacement part, it's essential that you accurately determine which parts you need. If you don't have any knowledge of tractor parts, it would be best if you find a Mahindra tractor dealer in Northern Louisiana to give you more information or seek the advice of a reputable mechanic. You should know how to assess parts condition and quality.
To buy the right part for your tractor, there are some factors you need to keep in mind. Let's look at some of these factors that will guide you in getting a part suited to your machine.
Here's what you need to know:
Tractor Requirements
Price and Cost
Brand
Condition of Part
Hitches
Tractor Requirements
When purchasing parts from a Mahindra tractors dealer, it's vital that you keep your tractor's specific requirements in mind. What do you want to achieve with the parts? Are you looking to upgrade your tractor, repair or are you looking for attachments to make it work easier such as lifts, trailers and power take-off? A Mahindra Tractor Dealer in Northern Louisiana will help you choose the right parts that best suit your specific needs.
Price and Costs
This is a factor that should not be overlooked. It will help you compare your budget and the price of the part. However, do not compromise on quality by going for a low-cost tractor part. If your machinery needs several components that require professional installation, include all these costs and determine your best budget.
Brand
Look for machine parts from a brand that is reputable for offering quality and durability. When buying parts form a dealer, ensure that you're dealing with a dealer who offers quality. This will guarantee that you won't be paying more in the long run in terms of other replacements. Also, consider buying a part made by your tractor manufacturer to ensure smooth operation and compatibility.
Parts Condition
Keep in mind the condition of the part before buying it. Avoid any pre-owned parts that have been extensively used before being sold. Go for parts with less use. However, this does not rule out the worthiness and usefulness of the used tractor part. By buying a part with minimal use, you will experience fewer issues.
Hitches
Mahindra tractors have the versatility preferred by most owners. The hitch is a point where the tractor hooks up with the attachments. It helps the tractor to do a wide range of tasks on the farm and at the job site.
Are you looking for the best Mahindra Tractor Dealer in Northern Louisiana? Weeks Tractor is a reputable dealer that has been offering quality machines and parts to the people of Northern Louisiana. Beware of amateur parts dealers – let Weeks Tractor provide you with genuine and quality parts.
Weeks Tractor is Your Local Expert for Mahindra Tractor Parts
For Sales and Service You Can Count On, Call Today