Your zero turn mower dealer can help regarding the many mower choices available today! Weeks Tractor in Natchitoches, LA proudly offers the Bad Boy and Cub Cadet brands of riding mowers. Whether you are looking to buy your first zero turn or you're adding to your commercial fleet, Weeks is your go-to dealer. As a full service dealer, Weeks' expert staff in sales, parts, & service are also available to advise about all aspects of your mower.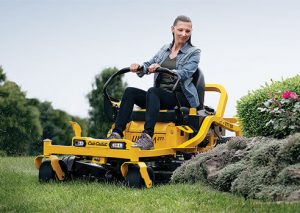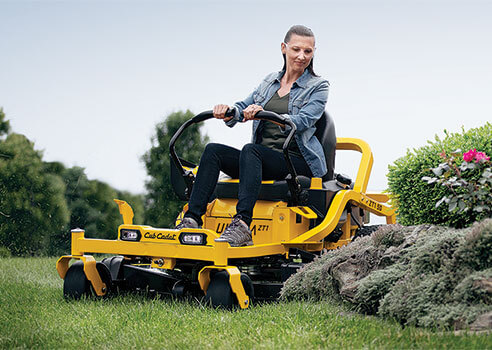 Here are some factors to consider before heading into your zero turn mower dealer:
Comfort

Ease of Use

Deck construction

Durability
Comfort
Back support is essential, since you're going to lean back against the seat and not lean over the steering wheel. Even though you won't spend as much time on a zero turn mower than you would on other riding mowers, comfort is still very important. Therefore, that's why you need to make sure the seat is comfortable before buying. Next, check whether the control panel can be easily reached from the seat, because when the controls are on the same side, using the mower is a lot easier.
Ease of Use
Depending on the model you get, you'll be surprised to know that some of them allow you to adjust the mowing speed for personal comfort. Additionally, since zero turn mowers definitely handle differently than other riding mowers, there can be some learning curve. Going with the high mode makes it easy to mow large spaces in your yard, while the low mode improves handling when cutting around tight spaces, trees, etc.
Deck construction
Depending on the type you want to buy, it's important to mention that residential mowers with stamped decks are more than enough, yet if your property has rough terrain, then you may want to think about getting a commercial mower. One of the first things you need to check is whether the deck is stamped or not. Residential mowers feature decks of lighter gauge steel with stamping using a special press. On the other hand, commercial zero turn mowers generally feature decks made of many pieces of heavy gauge steel that has a continuous weld. 
Durability
By comparing the steel gauge, the specs on the steel size and frame design, you'll know how durable the zero turn mower actually is. Therefore, the overall ruggedness of the deck and frame construction are essential elements of durability. Comparison of various models can help with your decision.
To ensure your equipment operates at peak performance every mowing, Weeks Tractor offers top-notch technicians.  That way, you will find expert help before and after the purchase of your zero turn mower. Additionally, be sure to check out several of the models before making your decision. There is definitely one that will best fit the needs of yourself and your property!
We will see you soon in Natchitoches, LA
Weeks Tractor is your premier zero turn mower dealer