Need to service your Mahindra tractor in Northern LA? When you have a large investment in your tractor, it only makes sense to keep up the service. That way, you'll keep your investment running in peak condition. At Weeks Tractor in Natchitoches LA we know regular maintenance is a simple, yet very effective way to extend the lifespan of your tractor.  Since maintenance is so important, it is good to know that Weeks Tractor, your tractor dealer near Natchitoches LA has factory-trained technicians who are knowledgeable in tractor care. 
Mahindra Tractor Service in Northern LA
Large inventory of parts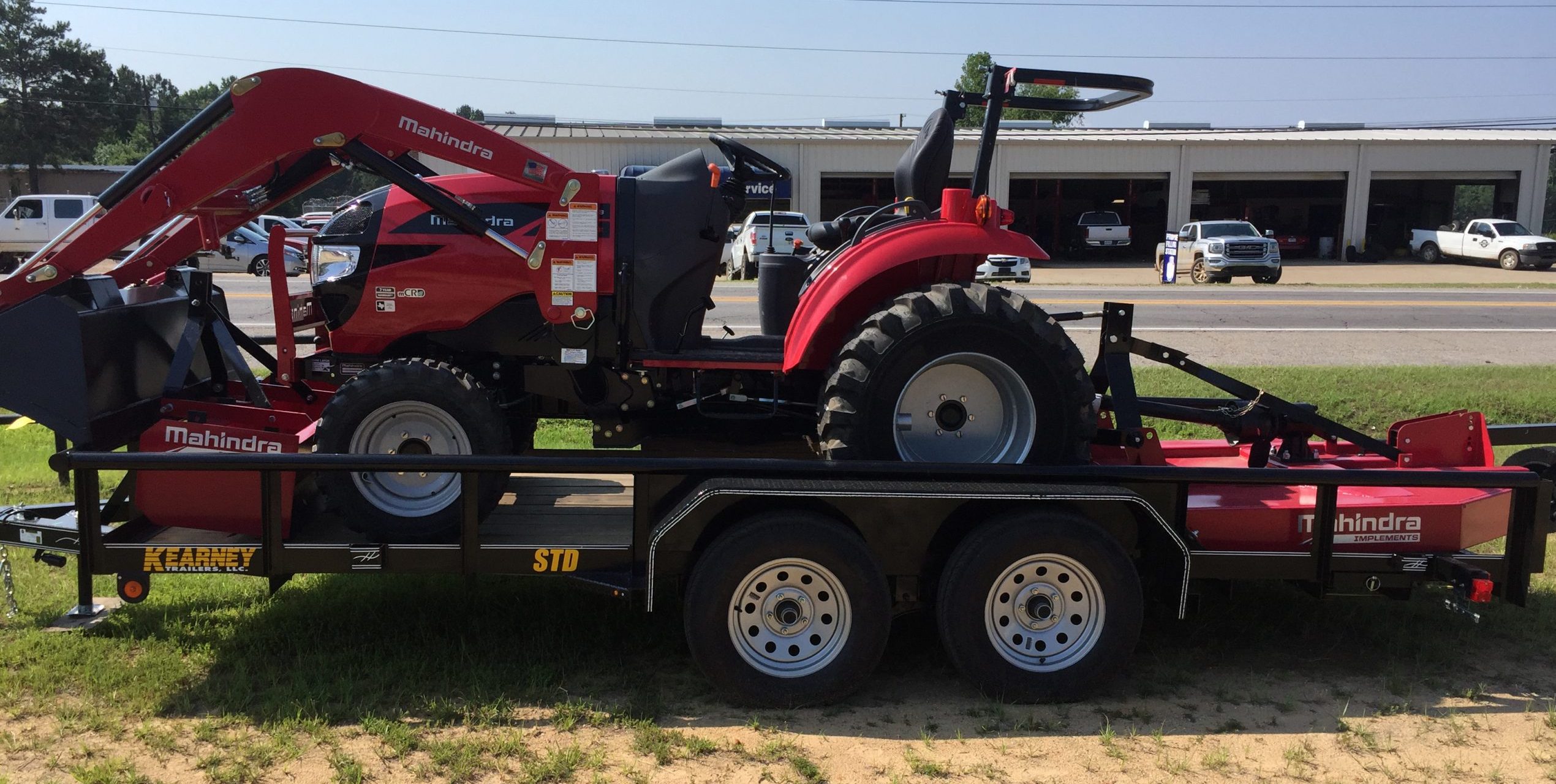 Some owners who experience minor problems with their tractors prefer to replace certain parts on their own. A reliable sales and service shop ought to maintain a stock of standard parts and other essential equipment to meet their customer's needs. Whether you're buying a new or used tractor, ensure that all the repairs and servicing you may need in future can be handled straight from the same place you've bought it from.
Good Track Record
When looking for a dealer, it is advisable to consider reputation. A well-respected tractor dealer should have years of a good track record as evidence of their integrity. It is advisable to choose experienced tractor dealers as opposed to new comers who offer low prices. In addition, look at their portfolio, visit their online site and read a few reviews to see what previous clients have to say about the company or dealer. A little bit of online fact-checking can go a long way in helping you settle on the right tractor dealer.
Look at their service plans
Consider the following when looking at service plans. Before signing any service policy, ensure that you know exactly what services you are getting. It's your responsibility to find out if the dealer provides on-site services and if they are willing to commit to a definite response time.
What if your farm tractor needs extensive repairs, would they be able to dispatch a loaner unit? These are all important considerations that could influence your final decision on where to buy the tractor.
Customer support
Are you getting your tractor from a dealer who can easily be reached in case of problems? What are their hours of operation? Do they always keep their lines open and do they also have knowledgeable staff who can answer inquiries about tractor repair? Ask around to find out about the dealers track record when it comes to responding needs.
How soon can they dispatch qualified technicians? Do they perhaps have an available loaner unit for you to use in case you need to send your tractor over for a few days? Customer support is very important since they are the first line of assistance in case you encounter problems after your purchase. Additionally, make sure that you can rely on their customer service.
On-site service
Broken down tractors can be a headache to tow around to the dealer's shop in order to get repairs. Look for dealers whose packages include on-site servicing for at least a year to save yourself the hassle involved with driving to and fro every now and then. Therefore, dealers who provide on-site services should top your list.
After-sale service
Tractor maintenance can be expensive. What will determine whether you spend more or less on the tractor after some years is the kind of after-purchase services your dealer will offer you. 
One thing for sure is that you will really benefit from doing your homework diligently. So before you select a service shop be sure to do these three things:
Ask other people for reviews

Visit the dealership

Investigate warranties
Tractor repair and maintenance should not be a hard task so long as you find the right dealer and service plan you will get value for your money. The bottom line is: good tractor dealers will try to understand your needs. Weeks Tractor, in Natchitoches LA is one of the good ones. 
For the Best Mahindra Tractor Service in Northern LA
Or Visit Us at: 1790 Hwy 3175  Natchitoches, LA 71457