Portable storage sheds, with a huge variety of usage, are offered at Weeks Tractor, in Natchitoches, LA. These sturdy sheds are gaining popularity throughout Louisiana. Additionally, they are durable and dependable when you want to keep things neat and orderly, as well as providing great space and shelter. While these structures are so versatile and can be designed to suit your needs – your imagination is the only limit. This brings us to the question, what are the various uses for storage sheds? Read on and learn more!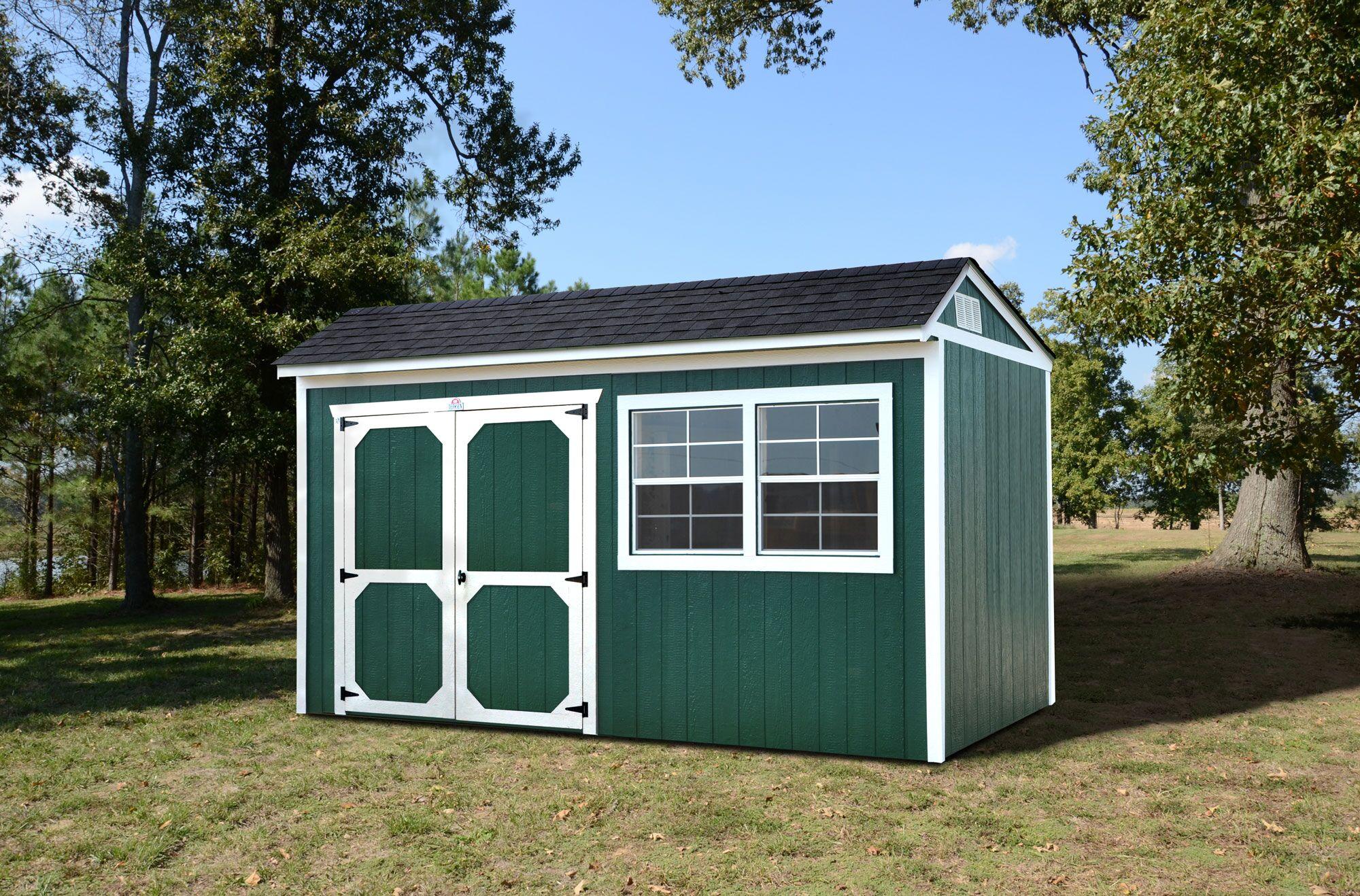 Portable Storage Sheds available in Natchitoches, Louisiana at Weeks Tractor
Here are some uses for portable storage sheds:
Farm tools and equipment

Additional office space

Music recording studio

Eliminate off-site storage
Storage for farm tools and equipment
Sheds can be used to store lawn mowers, garden tools, and farm supplies. Because of the diversity of tasks involved on the farm, the structure should be strong enough to withstand different weather conditions. Secondly, it should have good air circulation to keep the items safe. Therefore, before you get a storage shed from the dealership, you should consider the following:
Aesthetics

Available space/capacity needed

Security

Convenience
A painted metro garden shed can be a good storage area (standard 8-feet shed consists of 36″ or 48″ doors). Alternatively, you can choose a Urethane metro garden shed that comes standard or customized. Those that are more than 10-feet have standard double doors.
Additional office space
A storage shed can be used as an additional space where you can focus on your work. Perhaps, maybe you're self-employed or your employer allows you to work from home. In this case, a stylish office space will ensure you work away from the mess and noise in your house. This is also a beautiful place if you want to meet with your colleagues for discussions. If you're a blogger, the office space can be a cheery haven. Whether you do bookkeeping, freelancing, or consulting, a shed can be a place for inspiration and comfort. For those on a limited budget, they can start with a treated cottage shed. Since the walls are made from treated wood, you can adjust the doors and windows.
Music recording studio
Many musicians find their creative lines flow in a quiet environment. Perhaps you need a hideaway to write, a storage shed can provide privacy and peace. Additionally, your recording studio should have a design such that the sound does not escape. This is a great starting point for music enthusiasts who want a space to pursue their passion. To optimize the interior, you need off-the-shelf acoustical panels.
Perhaps a great place to start is with a Z-metal cottage shed. It comes standard with maximum headroom and 8 feet walls. Larger sheds come with two 3X3 ft. windows and double shop built doors. Interestingly, you can choose from the many color options. If you don't fancy the Z-metal, urethane cottage shed can be a great alternative. It measures 10′ x 16′ and has standard 8 feet walls.
Ditch those offsite storage fees
Whether you want to de-clutter your household, add additional space, or store personal belongings, a storage shed should be your go-to option. You should make sure it's construction  includes weather-resistant materials and has some sort of lighting. Apart from that, portable storage sheds can be customized to meet your building needs. It's time you ditch those expensive offsite storage units.
Need extra space?
Portable Storage Sheds available in Natchitoches, Louisiana at Weeks Tractor