Top-quality Mahindra packages in Louisiana can save you both time and money. Mahindra tractors are extensively used for gardening, farming, and landscaping activities. But without a high-quality tractor attachment, it can be difficult to run your agricultural activities. As a reputable dealer in Louisiana, Weeks Tractor allows you to choose Mahindra package deals that suit you best. Here, we will help you learn about Mahindra packages.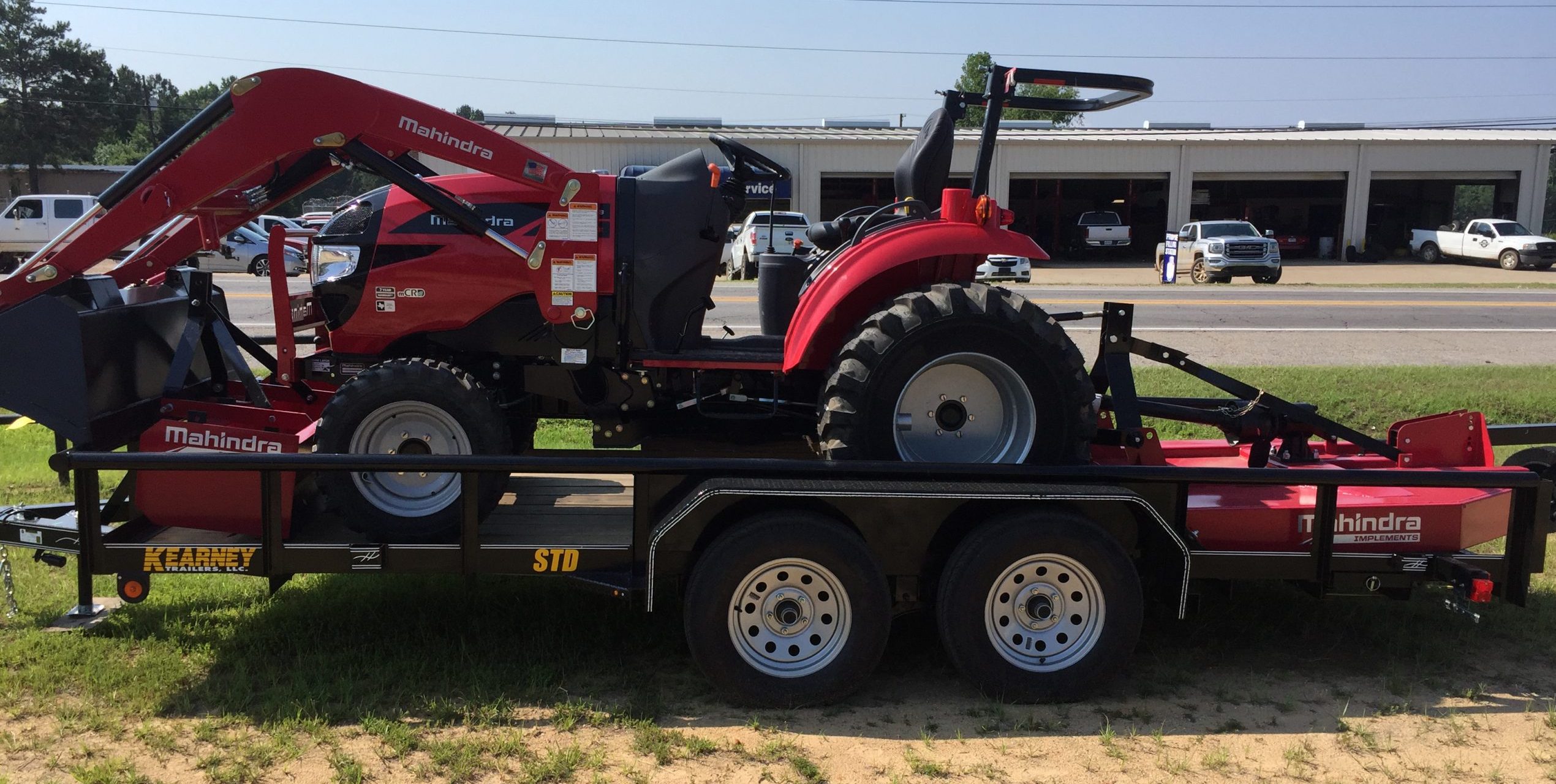 Read on below to learn more about tractor packages:
Mahindra packages in Louisiana – What's a tractor package deal?
Most package deals include a loader, trailer, backhoe, box blade, etc. As you'll see, a buyer can choose from different tractor models and attachments at a low price.  So, why choose a tractor package? It costs less to buy a package and some dealers will also help you find the best financing. This means that you can get a tractor without paying the cash up front, and you can move your work forward without any interruption. Choose from multiple engine types and capabilities.
Customizing your own tractor package allows you to choose different tractor models. This allows you to accomplish simple tasks like gardening and other larger jobs on the farm. If you're up to something unique, you can't go wrong with Mahindra packages in Louisiana at the dealership.
Package deals available for sale at the local equipment dealer
The dealership allows you to choose a small, medium, or large Mahindra tractor and an attachment that suits you best.
For example, you can buy a small tractor that comes with a round back cutter. Mahindra cutters are durable and have reliable gearboxes for unmatched performance. The key features of the round back cutter are:
Solid stump jumper

A 3 pt. hitch

Laminated tail wheels with bearings

A 90 horsepower gearbox
Another package deal can include a medium tractor and plant master. Generally, a plant master helps to prepare the soil, fertilize, plant, and till. The key features may include:
Can plant a variety of seed types

Precision ground-driven seed system

18" disc hallow blades

9" cast iron wheels

Wide range of pitch settings
Various Mahindra packages in Louisiana dealership
Still, you can choose a large tractor and pair it with a heavy-duty cutter (pull type). It doesn't matter the size of the operation, Mahindra offers the right tool to suit your tractor. The cutters come with durable steel, so the attachment you choose will stand a test of time. Additionally, some of the key features include a solid stump jumper, slip clutch power takeoff, 90 horsepower gearbox, laminated dual wheels, and easy pull-type mount.
If you wish, you can also get a small, medium, or large tractor and combine it with a flex-wing cutter. Regardless of the type of job, you can get a cutter tool with features like smooth pasture cutting, heavy brush cutting, row width adjustable, and safety chains.
In addition to those, even available are tractors with front end loaders!
Hard-working Tillers
A package deal can include a Mahindra tractor (small, medium, or large) and a tiller. The sow equipment helps in soil preparation, fertilizing, planting, and tilling. Some of the key features are:
Rotor shaft guard to prevent warping of end bearing

A slip clutch protection system

Heavy-duty gear drive

Sprockets with hardened teeth

Quick hitch compatible with tapered roller bearings
Apart from pairing a tractor with an attachment, you can choose a small trailer, medium trailer, or a gooseneck trailer.
Quality Mahindra tractors
If you're in the market to save, you should take advantage of the above tractor deals. The packages include high-quality tractors, and you can choose the attachment or trailer that suits you best.
For Top-Quality Mahindra Packages in Louisiana 
Check Out What's Available Today!