How to Find the Best Mahindra Equipment Dealer in Northern Louisiana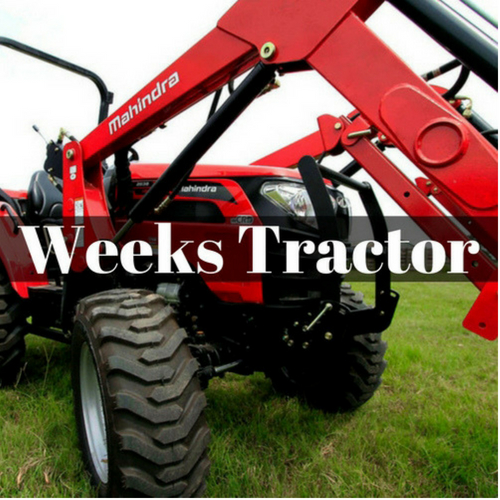 To maximize the efficiency of any project, it's essential to have the right equipment. Mahindra is one of the most reputable companies that have been manufacturing equipment and machinery for more than fifty years now. Mahindra's machines can help you increase effectiveness and help you work efficiently.
However, for your machinery to work correctly, it has to be up-to-date with functional parts. All the worn out and damaged parts have to be replaced with working parts that are in excellent condition. For this, you have to find the best Mahindra parts dealer in Northern Louisiana who will offer you quality parts.
Why Should You Choose a Mahindra Parts Dealer?
When it comes to huge projects, you can always trust Mahindra to deliver. Their parts are robust and very durable. They are easy to install and can be trusted not to break down quickly. Let's look at some reasons why you should consider Mahindra machines and parts…
Various Types of Equipment and Parts
No matter your needs, you will always find a part that works for you. There are different types of replacement parts available that can work with various machinery. Whether you are looking for attachments such as backhoes and loaders or implements such as hitches, landscape tools, and aerators, you can get what you are looking for.
Strong and Durable
Another reason why Mahindra parts are a popular choice among machine owners is their sturdiness and longevity. When it comes to durability, you can't beat Mahindra parts. They guarantee more customer satisfaction than any other parts you'll find on the market. They will not bread down easily for even the heavy duty jobs.
Effective and Functional
These are two things that most look for when buying parts. Mahindra parts are manufactured to be useful for each task. This is to help you complete your work quicker and smarter.
Finding the Best Mahindra Parts Dealer
To find quality parts, you have to purchase them from a reliable Mahindra parts dealer in Northern Louisiana. It's vital that you find genuine parts that will serve you for many years to come. Always make sure that you choose a dealer with a good reputation so that you can be guaranteed of using the parts without any difficulties. When selecting a Mahindra parts dealer, reliability is tremendously important especially if your machine is for commercial purposes. They may sell you damaged parts and end up costing you more money in the long run.
No matter the type of parts or equipment you want for your machine, you can get it from Weeks Tractor. You just need to choose the best parts that will be perfect and compatible with your machine, and Weeks Tractor will offer them to you at an affordable price. In Northern Louisiana, this company is undoubtedly the leading Mahindra tractor parts dealer. Their parts are highly functional, durable as well as efficient, to assure you of excellent service for many years to come. Visit Weeks Tractor and get those parts that you have been looking for.