Are you looking for a reputable and reliable Cub Cadet dealer in Natchitoches, LA? At Weeks Tractor we are well-known for providing superior machines with exceptional quality to our customers. Visit our showroom today and choose from our state-of-the-art, innovative equipment!
Call Weeks Tractor at: (318) 231-4891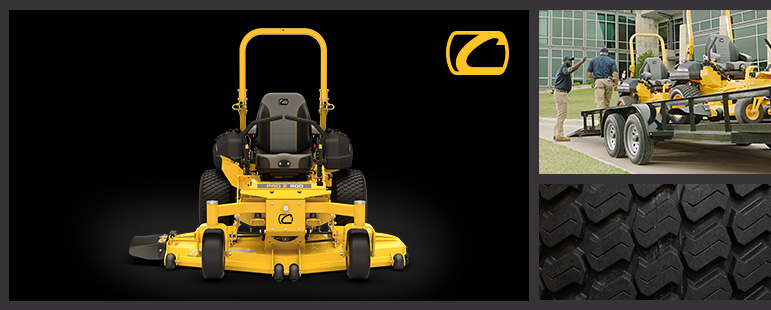 Cub Cadet – Providing You With Outstanding Craftsmanship and Services
Based on your garden equipment of choice, working on your garden can either be a dreadful or pleasant experience. Cub Cadet tractors are available in a variety of models with many accessories and features to make it easy working on your garden. These machines offer unmatched durability and quality craftsmanship, to ensure that you own a valuable piece of equipment. By visiting professional Cub Cadet dealers, they will show you that these robust pieces of equipment are designed to satisfy the needs of homeowners, farmers, and landscaping business. By placing your bet with a Cub Cadet machinery, you will have made an investment that you won't regret.
Industrial-Grade Mowers and Tillers
If you are looking for a tiller or a lawnmower, then you can avail a Cub Cadet at an affordable cost with prices starting from as low as $299. As a business investment, the commercial models guarantee that your work is done effectively and efficiently. These pieces of machinery are reliable, and you are assured of increasing your productivity. Truthfully, if you ask any business owner with a Cub Cadet machine, he will gladly tell you that it's a worthwhile investment!
Purchasing From Professional Cub Cadet Dealers
Providing high-quality services is one of the critical elements of any business. Plus, it separates the best from the worst. By using quality and robust machinery to attend to the needs of your customers, then they will be assured of excellent results in the end. They will even refer you to their friends and family because of your competence and dedication to doing a professional job. The branding and image showcased by a Cub Cadet machine will assure your customers of your strong working standards.
By buying from a reputable Cub Cadet dealer, you'll enjoy their knowledge and experience. In addition, they can help you choose a piece of equipment that satisfies your needs. Also, if you need parts or services after the sale, then they'll provide it to you. Only a well-known dealer can offer you genuine replacement parts and warranty service. Plus, the excellent customer service of buying at Weeks Tractor is a worthy advantage. Luckily, you can take your machine for a test drive and operate it before taking it home to make sure that you're getting the right tool for your needs.
Cub Cadet mowers can help you maintain commercial properties without the need for additional mowing. Also, you can get walk-behind mowers, tillers, snow throwers, and blowers, to help you maintain a great-looking commercial or residential property. By taking advantage of the right tools, you'll complete a task that you'll be proud of, in a fast and efficient manner.
Well-constructed Utility Vehicles
The Cub Cadet Challenger UTVs are on another level of innovation. They are well-constructed and helpful pieces of machinery. Some of the features available in the various models of Cub Cadet Challenger UTVs are:
LED Headlights

4-Wheel Drive

Electronic Power Steering (EPS)

Four-wheel disc brakes

Alloy wheels

Delphi EFI

26-inch Carlisle Trail Wolf tires

Digital instrument display

Heavy-duty frames and reinforcements

3500-pound winch w/ remote

Dual-row wheel bearings

One-year powertrain and limited vehicle warranty
At Weeks Tractor, we are professional Cub Cadet dealers in Natchitoches, LA. We recognize the importance of value to our customers and that's why we strive to offer high-quality services. Also, we can help you choose a machine that suits your needs, as well as accessories and parts.
Call Weeks Tractor today at: (318) 231-4891
. We can help with all your equipment needs.