Weeks Tractor is a Bad Boy Zero Turn Mowers dealer based in Natchitoches LA. They have a wide inventory of mowers from this brand that you can choose from. Weeks carries many accessories such as light bars, wheel covers and assist handles that can be additional options put onto the machines. These can both improve performance and customize to your needs. Be sure to check out Weeks' parts and service departments!
Bad Boy Mowers are renowned for having incredible strength and providing clean cuts no matter the ground conditions. Their design allows them to work on all types of landscapes, whether rough or smooth. Below are some of the top versions of this zero-turn mower that you can consider for your lawn: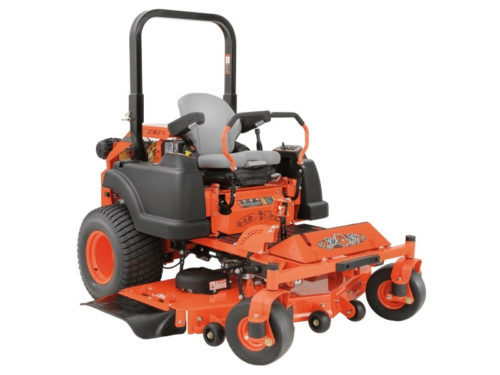 Bad Boy Compact Diesel LC 6100
The "work horse" in grass cutting, this powerful mower comes with an 1100cc diesel powerplant engine that delivers nonstop performance. It's also comes with an inbuilt Hydro-Gear drive system that makes it easier to maneuver, even in the most difficult terrains.
The machine is ideal for both residential and commercial use by companies that need a reliable mower to maintain vast lawns. Drivers will also enjoy the front-suspension arms that provide a smoother ride, as well as enhance hillside stability and steady tire contact.

Bad Boy Maverick EZ
This highly advanced zero-turn mower is the only one in its class that has a 3-link rear trailing arm hydraulic system.  This allows for better control and unmatched cutting power as well. It also has larger tires capable of moving through any kind of terrain with ease. Other outstanding features of this machine include:
Larger dual-pump and motor system capable of delivering higher displacement for extra torque

Exclusive dual-deck support isolators and body pads that prevent damage from side collisions
Bad Boy ZT Elite
The ZT Elite lawn-mower series is a compactly built, comfortable and easy to operate machine. It delivers superior cutting performance. This machine is also 30lbs lighter in comparison to others within its category. Thus making it easier to move around in any environment.
Due to its significant improvements, nothing has been left out in terms of power and strength since the machine can still work full time when mowing the lawn. It also has a strong all-steel welded body that can withstand heavy impact from objects thrown off the ground when cutting grass, such as stones and sticks.
Additionally, ZT Elite is fitted with a patented curved front rail which features 3/8-inch front forks that are the industry standard.
To summarize, Bad Boy Zero Turn mowers are powerful and reliable grass-cutting machines that are suitable for both home and commercial use. They are also equipped with advanced features like dual-pump drive systems, front hydraulic arms and robust tires which help to enhance performance.
Also, if you want to finance your purchase, just talk to our friendly finance department! Take a look at our helpful finance calculator.