Bad Boy mower parts are the best available when your lawnmower breaks down. Or perhaps, it's routine maintenance that requires Bad Boy mower parts. If so, you need a source you can count on to get the parts you need. At Weeks Tractor in Natchitoches LA. we are happy to be your source for Bad Boy mower parts. We have more details on the parts you need. Whether you need blades, filters, or belts, you'll find them here.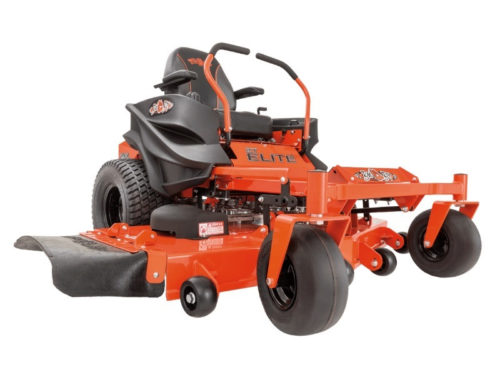 Or Visit: 1790 Hwy 3175  Natchitoches, LA 71457
Let's look at the types of Bad Boy lawn mower parts available at the dealership.
Belts

Blades

Deck Wheels

Advanced chute system

Bagger collection systems
Belts
The dealer offers genuine Bad Boy belts for new and old machines. So then, you simply give the model and someone will be glad to point you in the right direction. Some of the mower belts available include:
Humboldt blower belt- 45"

2 bag gearbox belt

Humboldt blower belt -41"

Bad boy mowers belt-MZ

Z-pump belt B 54

Peco belt – 3 bagger –A 33K
Blades
Bad boy mower blades have a design to give the perfect cut. If you want to replace the fusion blade, you'll find it at the dealership. Additionally, fusion blades feature a unique technology and have carbide coating to increase durability. Therefore, you don't have to sharpen them every time you mow.
The dealer also offers mulching blades with a toothed edge for better mulching. They have a design to help you dispose of grass clippings with ease. Similarly, you can also choose the type of blade to work with on a particular application (21" to 72"). Other blades available include: 
6-pack – gator mulching

6-pack high – lift fusion

Single blades

Mixed – 6 packs
Deck Wheels
Deck wheels can wear out due to damage by tree stumps and rocks. The dealer offers deck wheels that fit every type of Bad Boy mower and comes with a matching bolt. Other tires feature smoother sidewalls for great traction on uneven terrain. If you want to get a grip on any terrain, FieldTrax tires can be a sure bet.
Advanced chute system
The advanced chute system allows you to accurately control the discharge from your mower. It prevents discharge into driveways, swimming pools, and flower beds. If you're mowing in areas where flying debris can damage the windows, this chute system will force the debris down.
Bagger collection systems
The bagging system consists of heavy-duty metal sealed bearings, a standard impact bumper, and a mower-assisted blower. Also, the bags are easy to remove for easy disposal of clippings. The bagger collection system can fit different models of bad boy mowers.
Benefits of the repair services available at the dealership
When you service your mower at the dealership, you can be sure your equipment is in good hands. And because they stock approved parts, the servicing will be carried out according to the manufacturer's guidance. Besides, the dealer carries out approved warranty work.
The dealership offers outstanding customer service. Additionally, to ensure the mower runs reliably, the staff will show you how to maintain it throughout the season. No matter the service you need, the team will do what it needs to be done to make the experience a positive one. Even if you need to have a part ordered directly from the manufacture and have it shipped to your door.
Before the start of the mowing season, you may want to book your mower at the dealership for some routine maintenance or repairs. Whatever you need, Weeks Tractor can help!
Bad Boy Lawn Mower Parts in Natchitoches LA 
Great Availability at the dealership!
Come in today or give us a call!