At Weeks Tractor, a Bad Boy mower dealership in Natchitoches, Louisiana, our professional staff is ready to serve you!  As you'll see, no matter what type of lawn care machinery you need, they can help with your decision.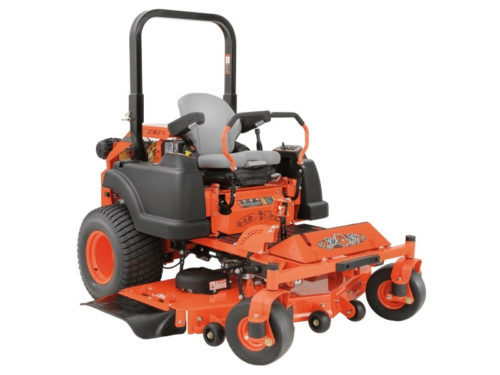 Bad Boy Mowers are designed to ensure you have a smooth and professionally manicured lawn. Whether you're mowing a yard or golf course, there's a perfect zero turn mower for you. Here are the various types of mowers available for sale at Bad Boy Mower Dealership.
The ZT Elite is powered by Kohler Pro 7000 engine that generates 25HP. It comes with triple fusion blades to add a layer of beauty in your lawn. And with the 6.5 capacity fuel tank, you can be sure the machine will keep you productive the whole day. But the biggest engineering achievement is that its 30 lbs. lighter and the strongest ZT Elite ever. With all these improvements, this mower hasn't sacrificed an ounce of power. If you're a residential homeowner, you can be sure Bad Boy ZT Elite will meet and exceed your expectations. Other specs include:
Maximum engine torque 70ft lbs. at 3400RPM

Liquid cooling system

Cutting width – 61"

Cutting height 1.5-5"

Two coolers for lower temperatures
The LC6100 offers a combination of durability, comfort, and cutting edge innovation. It's equipped with front suspension arms to ensure consistent stability. And with a more powerful drive system, this mower provides better performance. The 1100 cc generates up to 24.7HP. Other features include:
Dual deck support insulators

Lift and height adjustment

Single V-belt spring tension

Hydraulic coolers

Cutting height – 2- 6"
Maverick Mower combines elements of performance and comfort. To ensure durability, the frame is made of stainless steel. On the other hand, the rear drive train is supported by twin compression shocks to ensure a smooth ride. The mower will glide well even on uneven terrain. Besides that, the front arms are hinged for independent movement across all terrain. Another notable feature is the fully adjustable steering levers. No matter your height, you'll always find the right fit and position. But the comfort doesn't end there. The seat is well-padded, so you won't feel much of the terrain.
The maverick series is available in two engine configurations both with 48-60" decks. You can either choose 747cc Kohler Confidant engine or 726cc Kawasaki FS730 engine. Keep in mind, the cabin offers lots of storage including a place where you can place your favorite beverage. The other specs for Bad Boy Maverick include:
Deck flotation – two front leveling arms

Single v-belt spring tension

Instant lift electric actuator

Cutting height – 1.5-4" and deck height control system

Cutting width – 48, 54, and 60"

Integrated axial piston pump

Forward ground speed is 9 mph
MZ magnum
The MZ magnum bad boy mower does not compromise on quality. It features a 7-gauge steel frame and a fabricated deck, so the mower will stand the test of time. This workhorse is powered by a 725 cc Kohler engine for reliable and self-sustained performance. The height pedal locks give a consistent cutting height of 1.5-4.5". Of course, the deck can be adjusted for right/left side operation.
Whether you're looking for a residential or commercial mower, make sure you choose the right mode to fit your needs.
Get help matching your needs to the best Bad Boy mower at your local Bad Boy mower dealership