Shindaiwa handheld equipment is one of the top quality brands available at Weeks Tractor in Natchitoches, LA. This brand, Shindaiwa, boasts of optimum performance and durability. Equipment with engineering for professionals who need efficiency and smooth handling on the job site.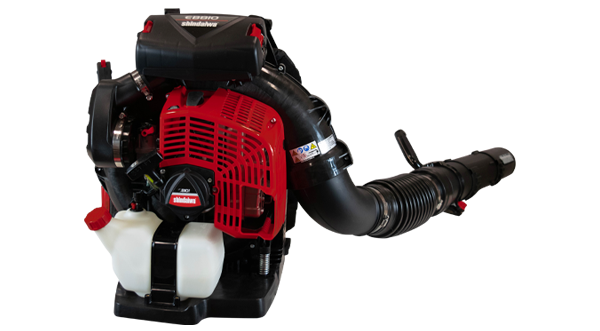 CALL Weeks Tractor today at: (318) 239-1497
Blowers
Shindaiwa blowers have a design to tackle whatever nature throws at you. Each model comes with padded backrests, shoulder straps, and ergonomically positioned controls to ensure your everyday comfort. Because they are powerful, they blast away debris on paths and walkways.
This handheld blower is lightweight and comes with a powerful 25.4cc engine. Although it's specific design is for small jobs, it packs enough power for commercial clearance jobs. The EB250 blower is also lightweight, so you can use it for long hours. Other specifications include:
A fuel capacity of 0.5 liters

Come with a flat straight nozzle

Provides maximum airspeed of 81.4 m/sec

It's equipped with a start assist system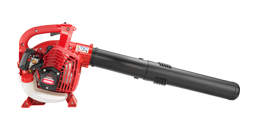 The EB252 model has a design to clear leaves and debris with ease. Plus, with the high airspeed, you should expect it to perform well in medium and large jobs. Unlike the EB250 model, this blower comes with a reduced gyro effect. Specifically, this ensures the blower doesn't blow towards your legs. Another notable feature, is the digital capacitor discharge ignition (DCI). It allows for an easy start and smooth acceleration. Of course, the 25.4cc engine gives an extreme blowing force.
This is the latest addition to the EB lineup. It's lightweight and comes with tons of features that enhance your productivity. The EB262 comes with a 25.4cc engine, vibration reduction system, and a secondary handle easy maneuverability. In terms of precision and comfort, you can be sure you'll enjoy even the toughest jobs. Here, let's look at the other specs that make this model unique:
A fuel capacity of 0.6l

Maximum airspeed of 76.7m/sec

Two nozzle options – round or flat straight
Chain Saws 
Shindaiwa chain saws come with impressive features to make your job easier. Here are some of the popular models.
251 TCs

This is arguably the lightest chain saw on the market. At just 2.3kg, this model gives a power output of 1.11kW. Whether you want to trim, cut, or prune trees, this is the best machine for the job.
305 S

The 305S is a mid-range professional saw that combines maneuverability and power. It features a soft start and comes with engine pre-cleaner to protect your engine from dust and debris. Additionally, this model is built with Japanese standards to ensure you use it day in day out.
353Ts

With a powerful 35.8cc 2-stroke engine that combines precision and power. To ensure your job is done quickly, this model packs incredible features like digital CDI, soft start, and engine air pre-cleaner. For optimal comfort, the palm rest support provides leverage. Other features include:

Adjustable clutch-driven oiler

A reduced-effort starting system

14-16 inch bar lengths
Other Shindaiwa handheld equipment include trimmers, spreaders, sprayers, edgers, and brush cutters. Be sure to visit your local dealership to find a product that suits your needs.
Our knowledgeable staff is ready to assist with finance, service and parts.
Shindaiwa handheld equipment for
optimum performance and durability!